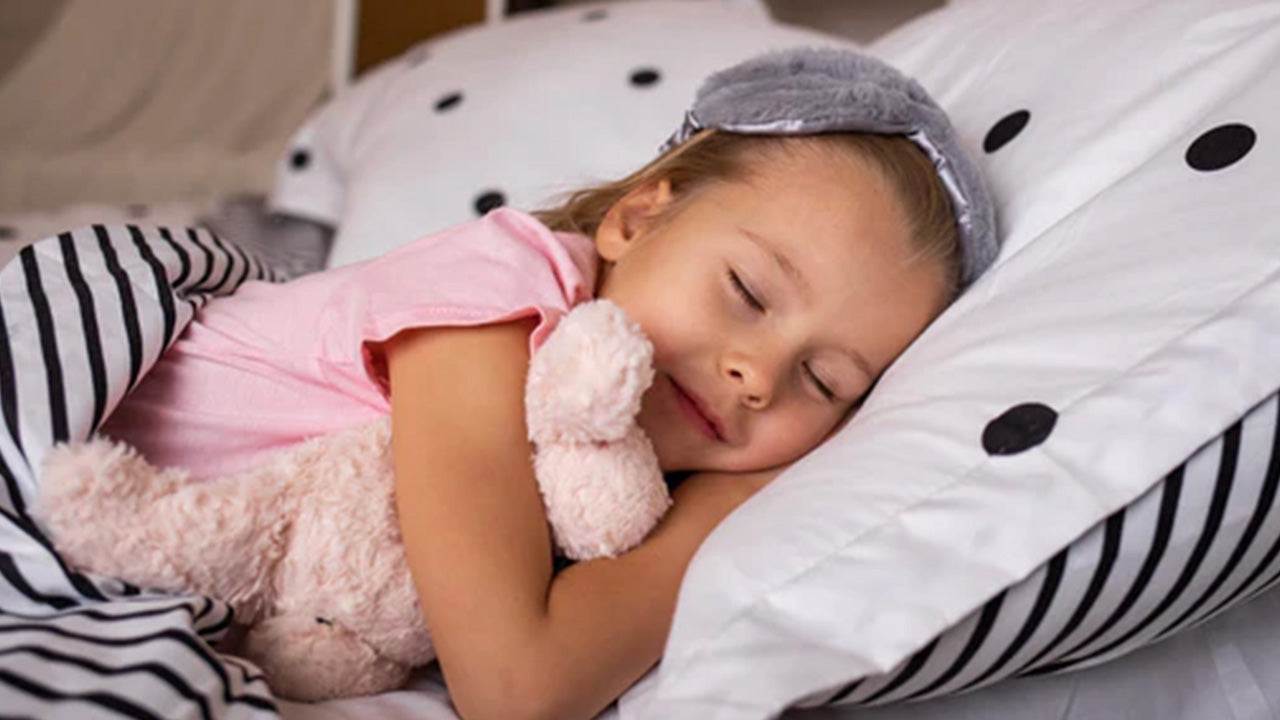 Using a hypoallergenic laundry detergent is a good idea for anyone with sensitive skin. But the term "hypoallergenic" can mean different things depending on the detergent manufacturer making the claim. This article discusses hypoallergenic detergent and helps consumers understand what they should look for when choosing a laundry detergent that won't irritate skin.
Hypoallergenic Laundry Detergents: Good for Sensitive Skin
Anyone with sensitive skin -- or who does laundry for someone with sensitive skin -- should consider using a hypoallergenic detergent on clothes, bedding, and household linen. Hypoallergenic detergents are made without many of the fragrances, chemicals, and other additives that commonly cause irritation to skin. But there's a bit of a catch: there is no single standard for "hypoallergenic" in the consumer products industry or government. This means that any detergent manufacturer can claim their product is hypoallergenic; it is up to consumers to read labels and know what is in the detergent they're buying.
At Heritage Park, we think you deserve more than a standard "buyer beware" warning, especially when it comes to something as important as the detergent you use to clean your clothes, towels, and bedding. These fabrics touch your family's skin, and you need to know what's in the detergents you use to clean them.
Fortunately, the Heritage Park Clean Team is here to explain all you need to know about hypoallergenic laundry detergent. We'll discuss who should consider using hypoallergenic detergent and why; clarify why a detergent need not contain a strong scent or harsh chemicals to be effective; and review the rigorous, thorough, and independent process we use to certify our hypoallergenic detergents.
Who Should Use Hypoallergenic Laundry Detergent?
Using hypoallergenic detergent is a good idea for anyone with sensitive skin, allergies, or known skin issues.
Babies, toddlers, and children who are inherently prone to allergy and irritation
Anyone sensitive to fragrances
Individuals with skin conditions such as eczema and psoriasis
Anyone committed to using clean and natural products
The most common type of laundry detergent allergies is known as contact dermatitis, which results in itchy, angry, and potentially blistered skin. One can also develop an stronger allergic reaction to the ingredients in laundry detergent which is, thankfully, less common. Babies and children are far more likely to exhibit symptoms of contact dermatitis and irritation because their skin is thinner and more delicate which is why a hypoallergenic baby detergent is typically recommended for washing baby clothes, linen, and stuffed animals. Similarly, people who have eczema, psoriasis, or other skin conditions are also more likely to exhibit contact dermatitis from laundry detergent because their skin may already be irritated or inflamed.
Heritage Park Laundry Essentials manufactures three types of laundry detergent that are hypoallergenic, fragrance free, and dermatologist tested and approved:
All-Purpose Laundry Detergent, Fragrance Free Sensitive Skin Formula
Silk and Wool Laundry Detergent, Fragrance Free Sensitive Skin Formula
Baby and Toddler Laundry Detergent, Fragrance Free Sensitive Skin Formula
The Benefits of Hypoallergenic Laundry Detergent
The benefit of hypoallergenic detergents is that they are made without fragrances, harsh ingredients, and chemicals that are known to irritate skin. At Heritage Park Laundry Essentials, our hypoallergenic liquid detergent formulas are fragrance-free and made without the most common allergens:
NO fragrance or dyes: a clear laundry detergent works just as well and any perfume, especially artificial fragrance, can irritate
NO phosphates: used to soften hard water but not good for people/environment
NO sulfates: used to create foam in laundry products (as well as shampoos and dish soap) but not necessary for cleaning
NO chlorine or bleach: used to disinfect and lighten but highly irritating
NO brighteners: synthetic chemicals used to make laundry appear brighter
Most importantly, a hypoallergenic laundry detergent should be made with gentle, non-irritating ingredients and independently tested and certified; we discuss this in greater detail below. Using a hypoallergenic detergent does not a guarantee that there will be no skin irritation, but can strongly reduce the likelihood of such a reaction.
Are Hypoallergenic Detergents Effective on Tough Stains?
Of course, the goal is always to have clean clothes! Many consumers wonder whether a hypoallergenic detergent made with no harsh chemical additives can actually tackle tough stains. We are happy to report that the answer is YES, depending on the ingredients. A natural laundry detergent that is hypoallergenic can be quite effective for regular cleaning and stubborn stains alike.
At Heritage Park, for example, our regular and baby laundry detergent formulas are made with enzymes to break down stains. Known as biological detergents, these enzyme-based formulas use a proprietary combination of natural enzymes that work together as cleaning catalysts to release and remove stains. Similar to digestive enzymes in saliva, each laundry enzyme these is targeted to break down and dissolve specific types of stains, the majority of which are protein-based. You can read more about our proprietary blend of enzymes here. Laundry enzymes are quite effective and wonderful alternatives to harsher chemicals that not only irritate skin but stain and weaken fabric. Most importantly, laundry enzymes far gentler on sensitive skin than these chemical-laden formulations.
Note: Our hypoallergenic Silk and Wool detergent does not contain enzymes. This detergent is formulated for protein-based fabrics like silk, wool, and cashmere; using an enzyme detergent for regular washing of these fibers can degrade them over time.
What To Look For When Choosing A Hypoallergenic Laundry Detergent
Not all hypoallergenic laundry detergents are created equal. It is very simple for a detergent manufacturer to put the words "hypoallergenic" or "free clear" on the packaging. As a consumer, your job is to read the label carefully. Here are some simple guidelines:
Look for a short list of ingredients whose names are easy to understand. A reputable company will explain what is inside their products.
Check out the website for more information on ingredients. It is time well spent.
We suggest purchasing concentrated liquid laundry detergent. Laundry soap comes in many forms (liquid, washing powder, laundry pods) and while it is a matter of personal preference, we think the concentrated liquid is the least wasteful (you're not paying for water) and most effective.
Look for certification and verification of testing. Again, if this is not on the label, consult the website.
If you have questions, email or call the company. They should be able to provide answers; if they cannot, don't buy the product.
Other Considerations When Buying Hypoallergenic Laundry Detergent
The decision to purchase hypoallergenic laundry detergent comes with some additional benefits for both your family, home and the planet. Many hypoallergenic laundry detergents are made to be gentle on the Earth and its inhabitants. You should be able to find a hypoallergenic detergent that has other attributes:
Eco-friendly laundry detergent: less packaging, less water
Biodegradable: safe for septic and greywater systems
Made without animal testing
Can be used in all temperatures in your washing machine (cold water uses less energy)
Also, remember never to use fabric softener or dryer sheets when washing or drying laundry. These products have a fabric conditioner that is made with harmful chemicals that coat both your clothing and your dryer. These products also decrease the flame retardant properties of baby clothing and should never be used on children's laundry. Instead, use wool dryer balls to soften laundry and speed drying time.
Heritage Park Laundry Essentials Hypoallergenic Formulas: The Best Laundry Detergent for Your Family
We founded Heritage Park Laundry Essentials with the mission of producing a pure, gentle detergent that safely and effectively cleans your clothing and home linen. All of our detergents -- including our three hypoallergenic formulas--are made with a small list of thoughtfully sourced, plant-based ingredients. They have been independently tested and certified to be hypoallergenic and dermatologist and pediatrician approved.
Our products are made with a minimal list of plant-based ingredients. You can read our ingredients list here.
Our products reflect our values of transparency and trust. Read about how we choose our hardworking, natural ingredients here.
Our hypoallergenic detergents are independently certified by AMA Laboratories where they are put through a rigorous testing protocol.
After thorough testing, our hypoallergenic products have been pediatrician and dermatologist approved.
Our formulas are biodegradable and safe for septic and greywater systems.
Our detergents are pH-neutral which means they are inherently less likely to irritate the skin.
All of our detergents are Leaping Bunny approved as never being tested on animals. This matters to us (and our pets!).
Heritage Park Laundry Essentials is a family-owned business. We are a company, not a conglomerate. Our commitment to purity and transparency drives everything we do. You can learn more about us and our products here. Be sure to check out The Laundry Lowdown, our blog dedicated to all things laundry-related.
Heritage Park Laundry Essentials
At Heritage Park, caring for fine fabric is our passion. As lifelong collectors of luxury sheets, towels, and cloths, we found many commercially available "gentle detergents" either damaged our fabrics or didn't get the job done, leaving stains. We knew we could do better. So we developed a formula with the perfect balance of powerful -- yet safe -- ingredients designed to remove tough, set-in stains while remaining gentle on luxury linens. Please connect with us at (800) 977-1841 or visit our store or email us with any product feedback or cleaning questions.