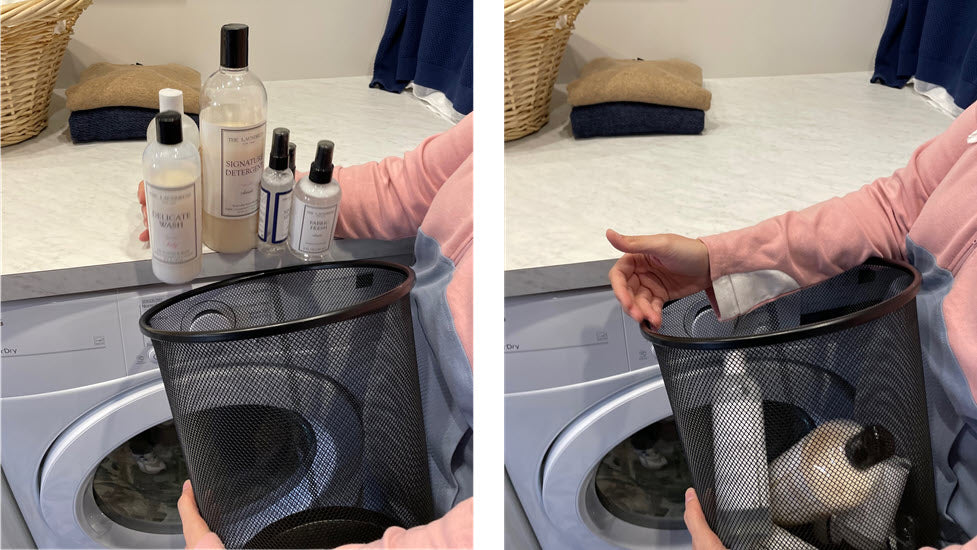 Heritage Park Laundry Offers 20% Discount on Detergent to Laundress Customers
Late last week, The Laundress, a well-known brand of luxury detergent and fabric care products, recalled its entire product line. The Safety Notice mentioned the presence of elevated bacteria with product testing revealing "so-called 'opportunistic' pathogens, including Pseudomonas, which occur naturally in water and soil" at a level that could pose infection. The Laundress was acquired by Unilever in 2019.
Heritage Park Laundry Essentials, an independent manufacturer of safe, effective laundry detergent, is here to respond to concerned consumers. The company is welcoming new customers with a 20% discount on detergent through the month of December.
"This type of recall can be devastating to a company and, more importantly, to their loyal customers," said Heritage Park CEO Tom Ceconi. "The Laundress products have a faithful following. But their parent company is now a multinational conglomerate, which can be problematic for safety and quality control."
Heritage Park Laundry Essentials is a family-run business that produces small-batch laundry detergent made with a short list of gentle, effective plant-based ingredients. Its products are clean, hardworking, and safe for people, pets, and the planet. The fragrance-free version of its signature All Purpose Laundry Detergent is powered by a proprietary blend of cleaning enzymes to effectively remove dirt and stains while preserving the integrity of the fabric.
Most importantly, Fragrance-Free Heritage Park Laundry Detergents are non-irritating to even the most sensitive skin. This concentrated, pH-balanced formula is hypoallergenic and dermatologist and pediatrician-tested.
"Of course, no company is immune to manufacturing issues, but problems are far easier to prevent and control when producing an artisanal product," said Mr. Ceconi. "Transparency, quality, and trust are the hallmarks of everything we do. We gladly welcome anyone looking for gentle, pure, and effective laundry products to the Heritage Park family."
Consumers wishing to try Heritage Park Laundry Essentials detergent should use the discount code HPFAMILY for 20% off your initial order, effective through December 31, 2022. Visit heritageparklaundry.com to learn more about the company and its products.