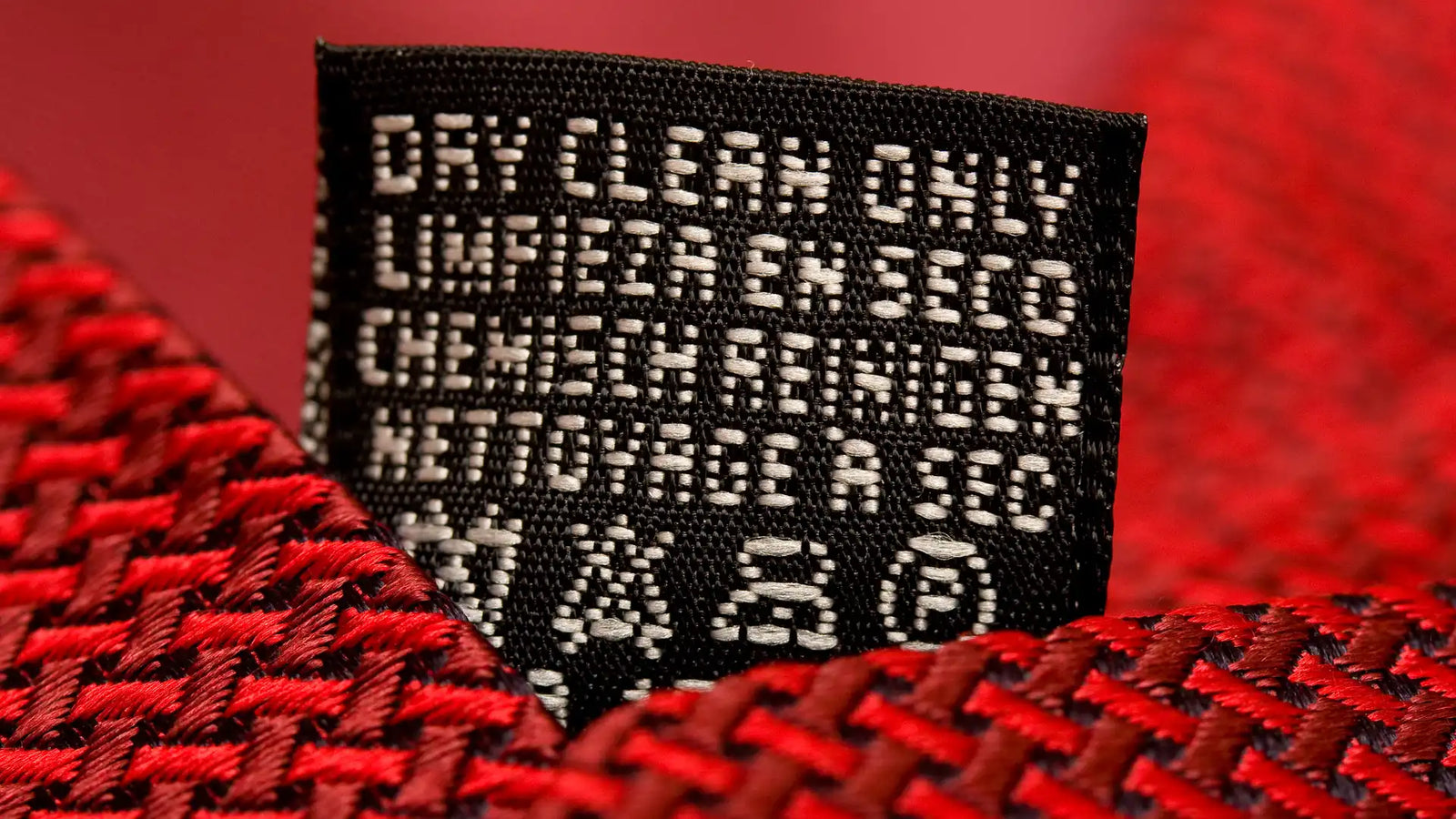 Ever wonder what happens when you machine wash a garment that says "dry clean only" on the label? Read on to learn about our staffer's adventures laundering her favorite sweater.
Here at Heritage Park Laundry Essentials, we always recommend reading and following washing instructions for garments and home linens. Familiarizing yourself with care labels is really the first step in taking good care of these items. And for the most part, we take our own good advice. But every once in a great while, reading the label on a garment gives us reason to think twice.
All of this brings me to the story of my "dry clean" only Splendid cashmere-blend hoodie cardigan. Stay tuned to learn why I took a risk and washed it, what happened, and (most importantly!) how it looks now.
Splendid Clothing: A Minor Obsession
For the uninitiated, Splendid clothing is a brand dedicated to comfort-focused casual fashion for women, kids, and the home. I stumbled upon Splendid several years ago as part of my perpetual quest for the perfect t-shirt. The t-shirts were awesome; sadly, my favorite style has been discontinued. No matter, because what really excited me was the vast Splendid collection of hooded cardigans. Over time, I picked up more than a few that quickly became wardrobe staples (especially during the pandemic, when cozy clothing was my go-to fit). After all, what's not to love about an easy-care, cotton blend hoodie with a stylish drape? More, please.
And so I began scouring online sales to add to my collection. Along with their own website, Splendid also sells at popular retailers like Nordstrom and Bloomingdales (seriously: shop those sales). That's how I picked up the hoodie in question, a super-soft cashmere blend in an oatmeal color with an off-white lining. Absolutely dreamy.
Whoops! My New Sweater Says Dry-Clean Only
In my world, a visit to the dry cleaner is rare. Usually I go only to clean up a tux or dress after a big event, or occasionally to get a few men's dress shirts laundered and pressed. Mostly, I think of the dry cleaner as the space between my nail salon and the coffee shop. It's nice to know it's there, but dry cleaning isn't part of my routine wardrobe maintenance.
That is, until my new hoodie arrived. It was buttery soft, beautiful, and beyond cozy. I snipped the tags and snuggled in only to discover, to my horror, the care label: DRY CLEAN ONLY. Ugh. Suffice it to say, our love affair was short-lived. I folded the hoodie and put it delicately on a shelf in my closet for at least six months. Last Spring, I couldn't take it anymore, and brought it with me on vacation to Florida. With cool weather back in the Northeast, I pulled it out again and wore it all last weekend. It was getting a little dirty, and I was ready to drop it off at the dry cleaner. Then I peeked at the content label: 37% nylon, 36% rayon, 22% polyester, 5% cashmere.
Wait. Only five percent cashmere? 
Every other fiber in this sweater is typically completely machine washable. And even wool and cashmere sweaters can be washed by carefully following directions. Did it really need to be dry cleaned? With just a trace of cashmere, I was willing to risk it.
Proceeding With Caution: The Right Detergent
As a Heritage Park team member, I knew all about the importance of choosing the right detergent for fine clothing and linen. Most commercial detergents are too harsh for delicate clothing and they contain a lot of excess water (not to mention the waste from the large plastic jugs they come in). On the other hand, a "gentle detergent" might not get the job done, particularly if the item is stained (I'm looking at you, dirt stain on the cuff of my hoodie). 
Heritage Park Laundry Essentials Detergents are formulated to fill this gap. The All-Purpose Laundry Detergent is a pH-neutral, concentrated formula that contains all-natural plant-based ingredients. The regular mild detergent also has a proprietary blend of cleaning enzymes to remove stains. (Note: laundry enzymes work by breaking down the proteins in stains to release them from fabric. Learn more about how laundry enzymes work here).
However–because I read our blogs and ingredient list–I also know that enzymes are not appropriate for regular laundering of protein-based fabrics like silk, wool, and cashmere. Over time, laundry enzymes can degrade the integrity of the natural fiber and damage the fabric. For this reason, washing wool or cashmere requires an enzyme-free formula like Heritage Park Silk and Wool Laundry Detergent. 
Handle With Care
Once I committed to washing my hoodie, I was all in. I headed to my laundry room and followed best practices for washing wool and cashmere. I decided to use my washing machine, because hand washing was a little more involved than I had time for. I placed the hoodie in a fine mesh wash bag to protect the delicate fabric from damage inside my agitator machine; used a small amount of enzyme-free detergent; and ran the load in cool water on the most gentle cycle. When the cycle was done, I removed my hoodie and laid it flat on a clean white towel to dry. (Never put wool, silk, or cashmere in the dryer; heat will damage the fabric and can cause your favorite cashmere sweater to shrink to doggie size).
It also bears repeating here: NEVER use fabric softener or any type of bleach on delicate washables (really, these are to be avoided for almost every wash, the exception being if you need bleach to sanitize). And truly, don't skip the protective power of fine mesh bags when you're washing anything delicate, including lingerie.
Use a gentle, enzyme-free detergent like Heritage Park Silk and Wool Detergent
Place in fine mesh wash bag (good idea for any delicate item)
Use cool water or cold water and the delicate or hand wash cycle 
Avoid fabric softener/bleach
Don't wring out
Lay flat to dry, never put in dryer
A Great Result and My Recommendation
If you've read this far, you can probably guess: I am thrilled with the result of machine washing my hoodie. The Silk and Wool Laundry Detergent removed the stains and dirt; restored softness to the fabric; and—even though I used an unscented formula—left my sweater smelling clean and fresh (unlike the chemical smell you get from the dry cleaning process). A win!
So, do I recommend this for dry clean only clothes? The answer is sometimes, under certain circumstances. As I mentioned above, reading and following the care guidelines on garments and house linen is very important. But when something doesn't make sense, you may be able to do things a bit differently and skip the professional dry cleaner. Yes, I had a little "insider knowledge." But you should also feel free to contact the manufacturer of a garment and ask any care questions you have. Another option is to reach out to us here at Heritage Park; we will do our best to assist and set you on the right path to clean!
Note: we never want you to damage your clothing or linen by washing it. You should always test by wetting an inconspicuous part of your garment or linen and see how it dries.
Heritage Park Laundry Essentials
At Heritage Park, caring for fine fabric is our passion. As lifelong collectors of luxury sheets, towels, and cloths, we found many commercially available "gentle detergents" either damaged our fabrics or didn't get the job done, leaving stains. We knew we could do better. So we developed a formula with the perfect balance of powerful -- yet safe -- ingredients designed to remove tough, set-in stains while remaining gentle on luxury linens. Please connect with us at (800) 977-1841 or visit our store or email us with any product feedback or cleaning questions.