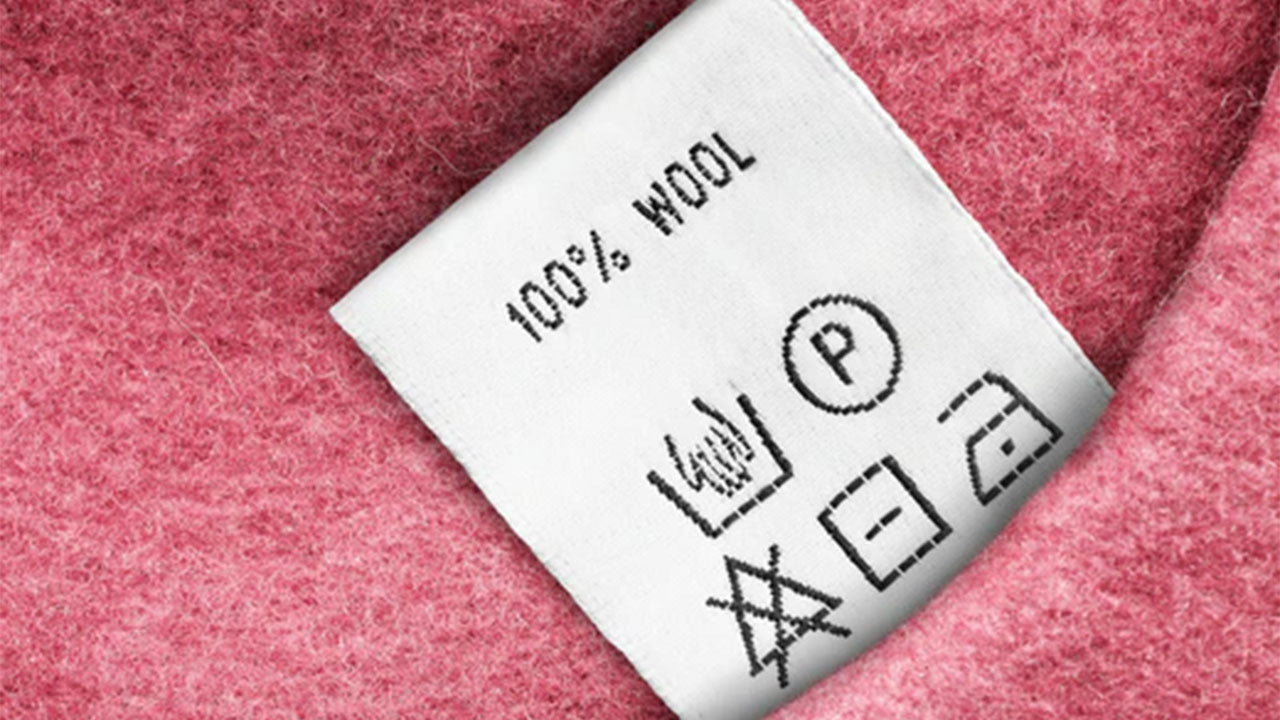 At Heritage Park Laundry Essentials, we're more than just a laundry detergent and accessory manufacturer. While we absolutely enjoy what we do, we take our jobs quite seriously and appreciate the trust you place in our company. We bring only the finest products to market; transparently list all ingredients; and provide detailed instructions on how best to use everything we make and sell. In short, we do everything we can to make your life in the laundry room easier!
That's why you'll often find us giving detailed instructions on how to remove specific stains, or to best clean a certain type of fabric. In every case, we advise checking the fabric care label before you begin. But understanding those care labels -- and their mysterious symbols -- can be a bit confusing. Today, we'll take you through common laundry symbols and explain exactly what each means so you can take the very best care of your clothing and fine home linens.
The importance of understanding laundry care symbols
As we said above, the laundry care label is the very first place you should look when you're thinking about cleaning a garment or piece of home linen. These instructions come directly from the manufacturer, and they know best how to wash and dry the item. Will dry cleaning work? Do you need to avoid chlorine bleach? Can you throw it in with a regular load of laundry or does it need to be washed separately? What washing machine setting should you use? Can you tumble dry? Are dryer balls safe to use? All of these questions and more can be answered in one place: the care label. Although if in doubt another place to double check for care instructions would be the manufacturer's website as they typically will explain in further detail any specific care instructions.
Common Laundry Symbols Explained
How To Clean Symbols
This is the first and most important washing instruction symbol you'll see. Some things can be washed in a machine, some washed by hand, and others must be dry cleaned (or not!).
Machine Wash

Hand Wash

Do Not Wash

(typically means the item should only be spot cleaned)

Dry Clean

Do Not Dry Clean
Water Temperature Symbols
This can be expressed in two ways. You may see the machine wash symbol with one, two, or three dots; this means, respectively, cold water, warm water, or hot water. You also may see the machine symbol with a water temperature written inside. Since most washing machines don't specify the water temperature on the dial, we've included the general setting for these. You can always also check your specific machine's manual that will give you the best information for each dial setting.
Cold Water

Warm Water

Hot Water

Water Temperature 30°C
(or 86°F)

Use Cold Water Setting

Water Temperature 40°C
(or 104°F)

Use Warm Water Setting

Water Temperature 50°C
(or 122°F)

Use Hot Water Setting

Water Temperature 60°C
(or 140°F)

Use Hot Water Setting

Water Temperature 70°C
(or 158°F)

Use Hot Water Setting

Water Temperature 95°C
(or 203°F)

Use Hot Water Setting
Washing Cycle Symbols
This washing symbol dictates the intensity of the wash cycle. There is a big difference between a gentle cycle and permanent press, so pay attention to these, particularly when caring for delicate fabric:
| | |
| --- | --- |
| Normal Wash Cycle | |
| Permanent Press Wash Cycle | |
| Delicate Wash Cycle | |
Bleach Symbols
Accidentally bleaching something that shouldn't be is an irreversible mistake you don't want to make. Pay attention to these symbols so you don't damage your laundered luxuries:
| | |
| --- | --- |
| Bleaching | |
| Do Not Bleach | |
| Non Chlorine Bleach (only) | |
| Chlorine Allowed | |
Dry Cleaning Symbols
A dry cleaning symbol indicates which solvents can be safely used. Your dry cleaner will understand these, but it's good to be aware of their meanings:
Any Solvent

Any Solvent Except
(what is listed)

Petroleum Solvent
Drying Symbols
Look for a drying symbol that communicates how best to dry a garment or piece of linen, including whether to use a dryer and if so at what temperature, or what air drying instructions should be followed:
| | |
| --- | --- |
| Tumble Dry | |
| No Heat | |
| Low Heat | |
| Medium Heat | |
| High Heat | |
| Permanent Press | |
| Delicate | |
| Do Not Tumble Dry | |
| Hang Dry | |
| Drip Dry | |
| Flat Dry | |
| Dry in Shade | |
| Do Not Dry | |
| Do Not Wring | |
To Iron, And -- If So -- How?
Ironing is definitely a skill! Touching any fine fabric with a hot iron needs some careful planning and a bit of insight into the fabric. An ironing symbol will help you proceed safely:
Ironing-Laundry-Symbol
| | |
| --- | --- |
| Ironing | |
| Do Not Iron | |
| Low Heat Ironing | |
| Medium Heat Ironing | |
| High Heat Ironing | |
| No Steam | |
Where Can You Find A Care Tag?
A care tag, or laundry tag, should be easy to identify on a piece of clothing, bedding, towel, table linen, blanket, or pillowcase. Some people are sensitive to tags on clothing and bedding and cut them off for comfort. If you do this, remember two things:
Cut carefully so as not to damage the fabric (use a small, sharp scissor).
Save the washing label instructions in a place where you can consult them if you need to.
If you still have questions, definitely check the manufacturer's website and don't be shy about emailing or calling them for guidance. You can also reach out to us with questions at any time. And be sure to print out this easy to reference laundry care symbol guide and post it in your laundry room!
Finally, if you'd like to learn more about making the most of all the cycles and settings on your washing machine, check out our blog.
Heritage Park Laundry Essentials
At Heritage Park, caring for fine fabric is our passion. As lifelong collectors of luxury sheets, towels, and cloths, we found many commercially available "gentle detergents" either damaged our fabrics or didn't get the job done, leaving stains. We knew we could do better. So, we developed a formula with the perfect balance of powerful -- yet safe -- ingredients designed to remove tough, set-in stains while remaining gentle on luxury linens. Please connect with us at (800) 977-1841 or visit our store or email us with any product feedback or cleaning questions.